Herb Planter Workshop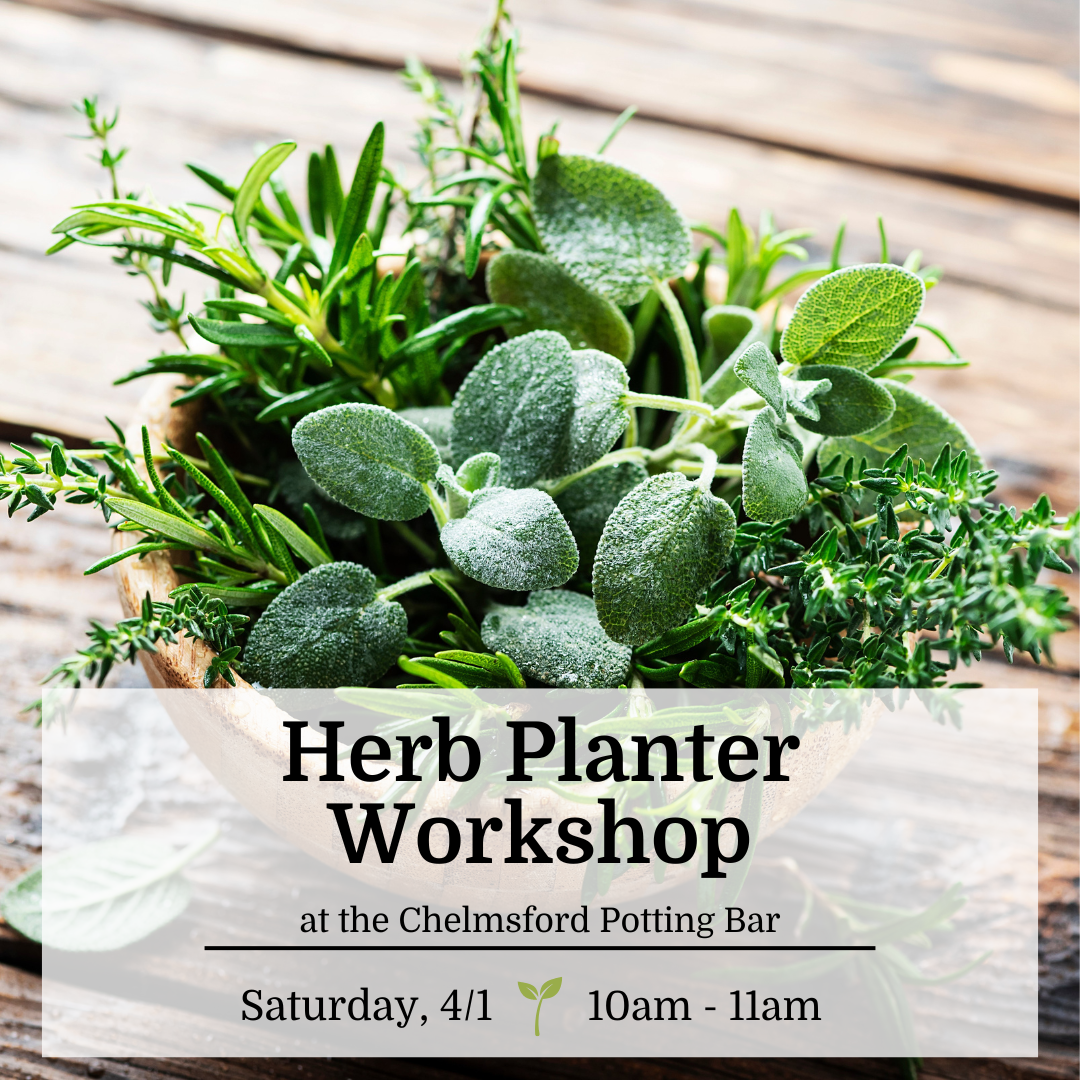 Herb Planter Workshop

Date: Saturday, 4/1
Time: 10am - 11am
Location: The Potting Bar at Weston Nurseries of Chelmsford

About this workshop: Come and create a container filled with plants that are not only pretty but also edible. Our easy to create planter will contain herbs and veggies that you can use in your culinary creations. Please bring gloves.