For the Love of Gardening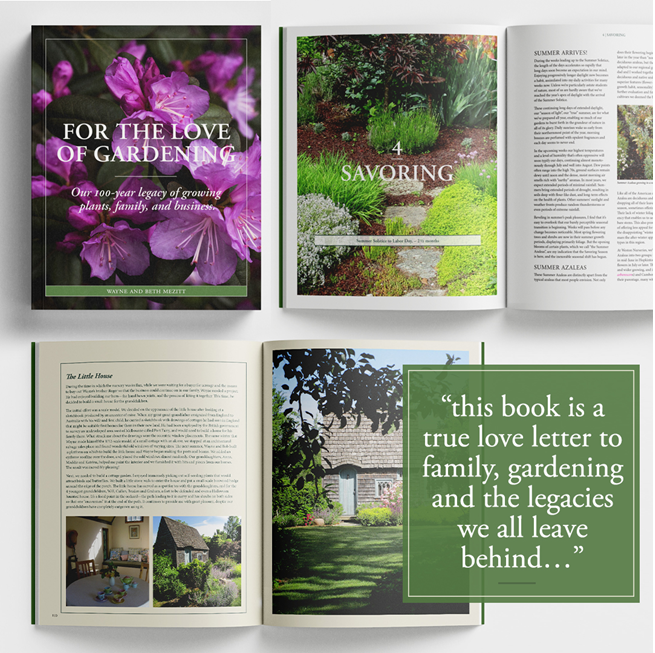 For the Love of Gardening by Wayne & Beth Mezitt celebrates Weston Nurseries' centenary celebration


Wayne and Beth Mezitt, members of the Mezitt family of Weston Nurseries fame, have released their new book, "For the Love of Gardening," to celebrate the 100th year anniversary of the company. The book is a unique blend of gardening advice, family anecdotes, and delicious family recipes that showcases the love and passion for gardening that has been a part of the Mezitt families for generations.
Book will be available for shipping or pick up at the end of June.